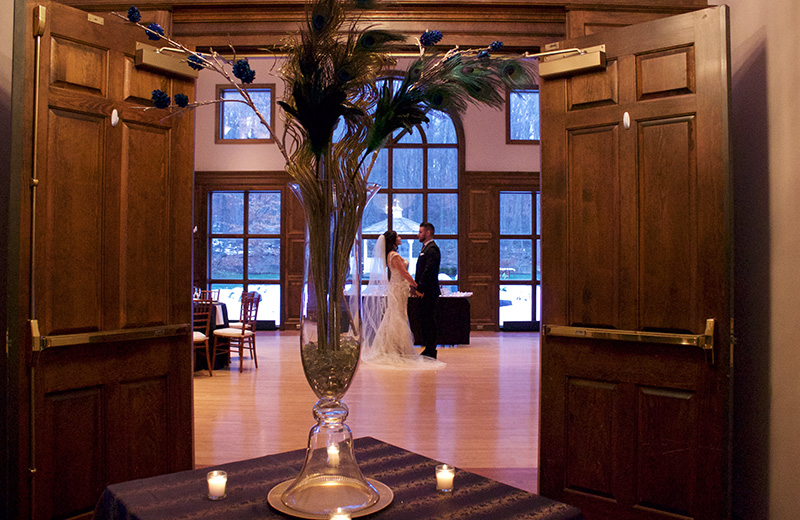 Click the image above to view photos of the Oak Room and Oak Lounge.
Welcome to our newly renovated Oak Room.
As you follow the winding driveway to the club you will begin to feel excited at what lies at the end.
The Oak Room lies directly through the main entrance — upon first sight you are struck by the ideal, elegant feel with rich woodwork and magnificent views emerging through a wall of windows, allowing the beautiful outdoors to be a part of your grand event.
Think of us for your next:
Christening
Wedding reception
Anniversary
Bar / Bat-Mitzvah
Birthday
Retirement
Corporate gathering
Family Reunion
Holiday Party
The Oak Room is now available for future bookings. The spacious dancefloor, the outside patio, separate cocktail space in our Founder's Lounge and the breathtaking gazebo for Ceremonies or just a backdrop for your pictures is extraordinary.
We are eager and ready to share with you this beautiful hidden gem in the heart of Princeton where you will feel the grandeur as you greet your guests in this timeless space.
Call today for a tour and allow us to be a part of your next event, where we are creating dreams one event at a time!
For rental information including checking availability, scheduling a visit, or to make a reservation, please e-mail the Rental Chairman at
piasc.rentals@gmail.com
or call (609) 921-0285.